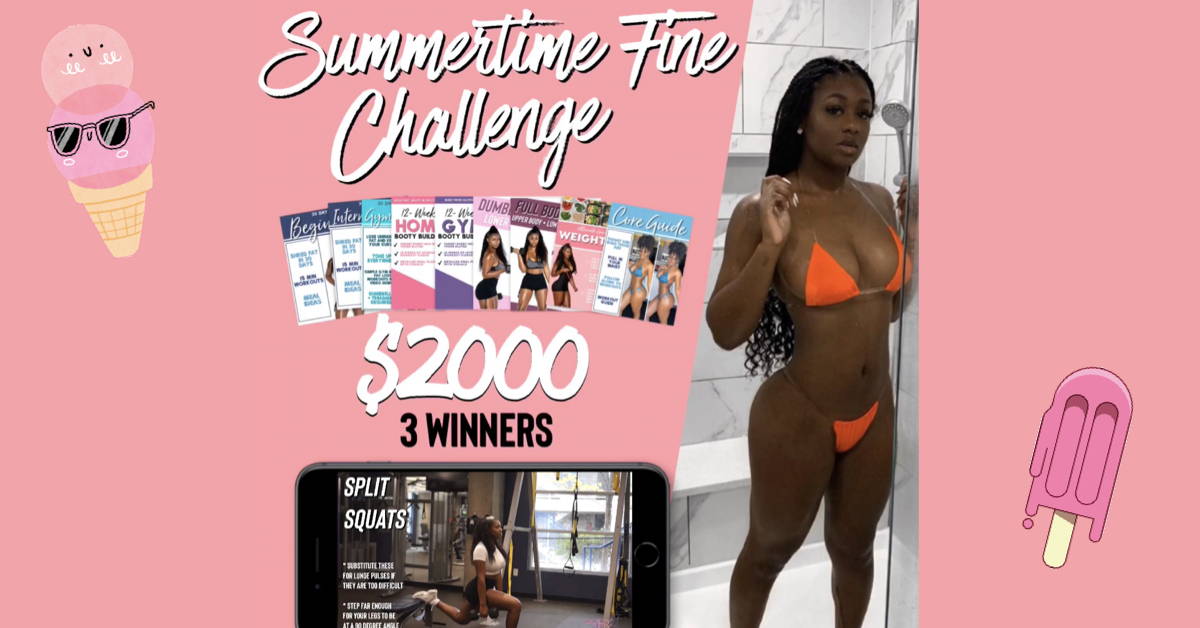 You MUST own a fitness guide from BodyByTati prior to joining! I will be double checking everyone who joins to ensure that all participants are ebook owners! Otherwise you will be kicked out!
If you want to purchase a guide for this challenge and don't know which guide is BEST for your goals, DM @bodybytati.help on Instagram And I will evaluate you based on your goals, circumstances, and a full body photo to determine the best fitness guide for you!
CHALLENGE START DATE: March 9th
DEADINE TO JOIN GROUPCHAT: March 15th
CHALLENGE RULES: Take a before photo before March 15th!
****Even better if you can write down the date on a piece of paper and hold it up in the before photo
**You do NOT have to send me your before photo until the END of the challenge
CHALLENGE END DATE: May 31st (3 Months Long)
CASH PRIZE: $700 to 3 Winners EACH + a Bonus Gift to the 1st Place Winner
HOW TO WIN: Make the most progress from your before photo within the 2-3 Month period
ONE LAST TIME: MUST own a fitness guide prior to joining, DM @bodybytati.help for assistance with purchasing one if needed
Groupchat Link: (Click on the photo below)